If you're on the hunt for Halloween food ideas for dinner that aren't the normal pizza or fast food, look no further! These fun Halloween recipes are sure to treat your family before they head out looking for tricks.
Eyeball Meatball Sub Sandwich
Radishes and olives combine to create eyeballs atop meatballs in this delicious meatball sub. It's so easy, why limit these to just Halloween night?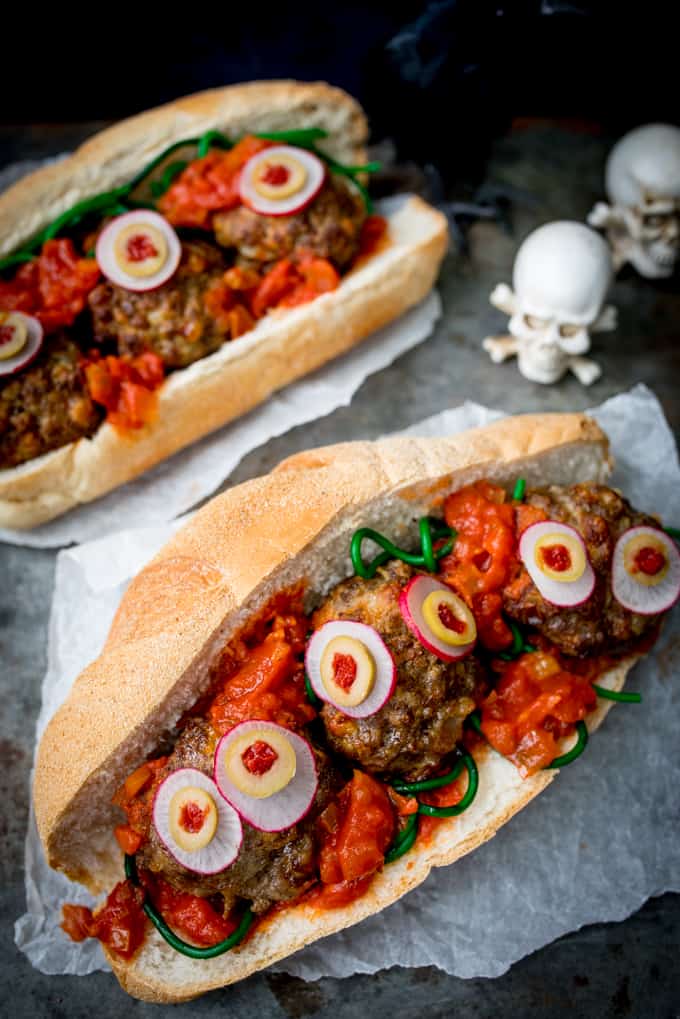 Spider Grilled Cheese Sandwiches
Before you head out for some trick or treating, whip up these Halloween grilled cheese sandwiches. With craisin eyes and pretzel sticks for legs, these spider sandwiches are silly and sweet.

Witch Finger Breadsticks
These breadsticks only look like witch fingers. Inside, they're full of blueberries, pine nuts and pumpkin seeds – what a sweet surprise!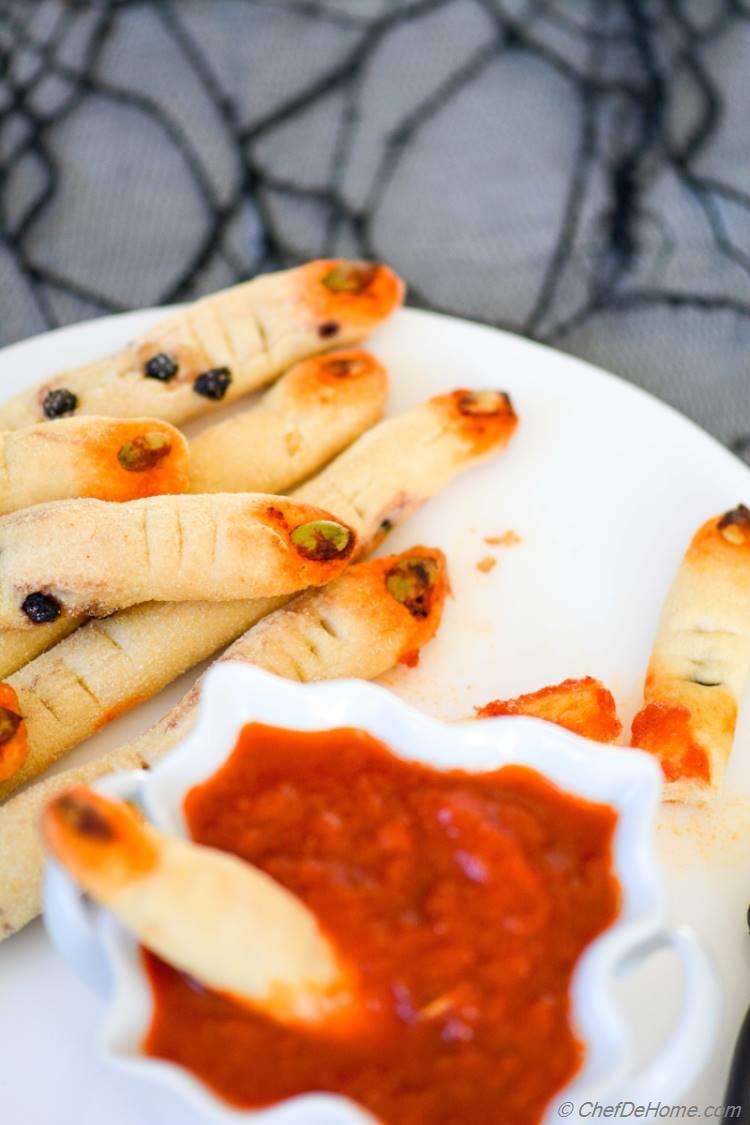 Halloween Shepherd's Pie
Shepherd's pie with a twist! Instead of spreading the potatoes across the top, pipe them into peaks so they look like ghosts! Don't forget to use peas for eyes.

Pumpkin Alfredo
Pumpkin puree and half and half create a delicious alfredo sauce that tosses perfectly with fettuccine for a pumpkin alfredo dinner that's easy enough for a weeknight, yet fancy enough for company.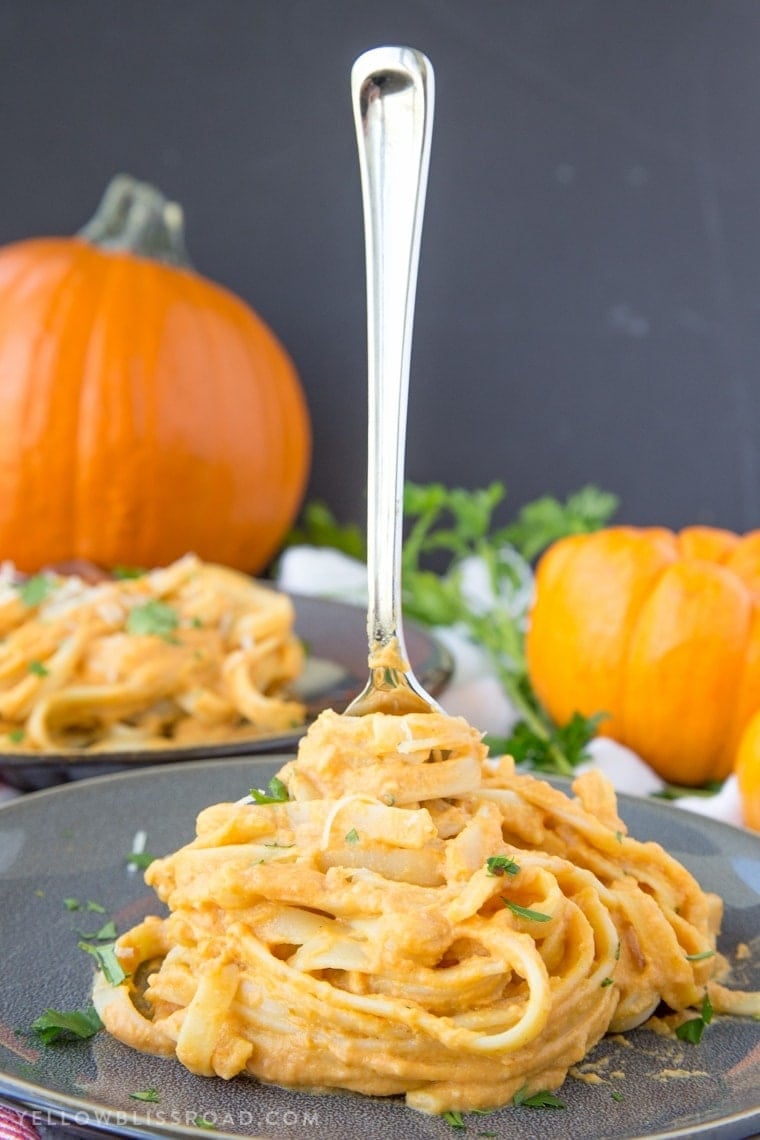 Chicken Boo-Dle Soup
Bow tie pasta tossed with black food coloring gives this chicken boo-dle soup a fun twist. It's chock full of veggies too!

Candy Corn Pizza
Pizza is a favorite Halloween dinner, but if you don't feel like running to the nearest pizza place, make this candy corn pizza at home! With cheddar and mozzarella cheese, it only looks like the sweet treat it's named after.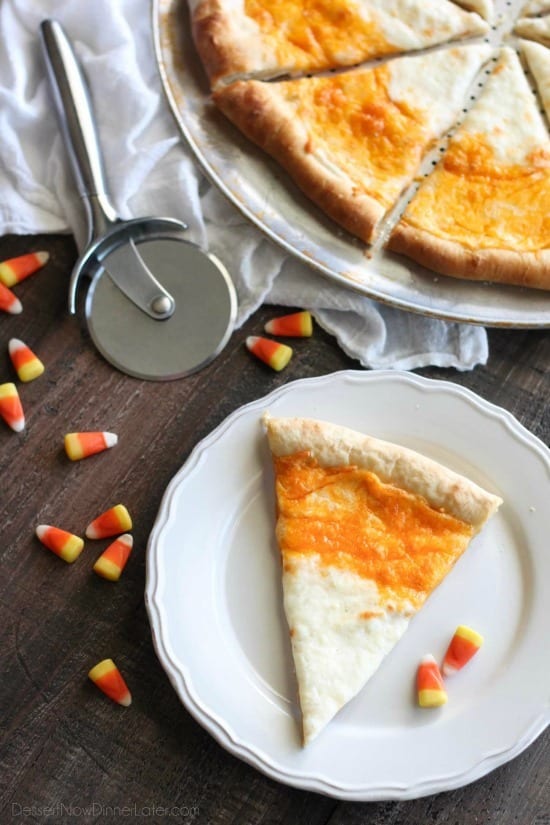 Jack O' Lantern Pizza Pockets
These pizza pockets have jack o' lantern faces and are stuffed with pepperoni so they're sure to please even the pickiest kids.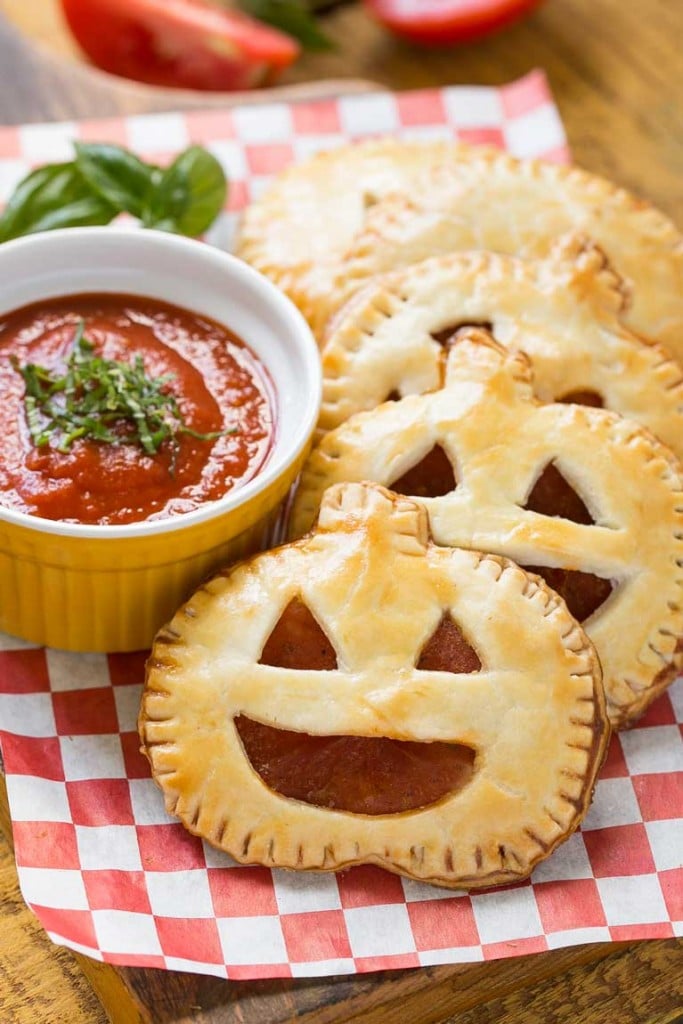 Halloween Stuffed Peppers
Stuffed peppers are a healthy dinner and your kids won't even realize they're eating healthy with these cute pepper faces. Use orange peppers for an even more fun Halloween healthy dinner.

Meatball Mummies
Precooked meatballs and refrigerated pizza dough make the cutest meatball mummies! Just wrap strips of pizza dough around skewered meatballs and bake.

These Halloween recipes for dinnertime are a great way to send your kids off into the night for trick of treating. Don't forget to check out our Halloween side dish ideas, for even more options.
Related Posts
2020 Fun Halloween Ideas
House of Ideas
Cinco de Mayo Recipes
House of Ideas
Super Bowl 2019 Recipes and Food Ideas
House of Ideas
Super Bowl LIII (2019) Party Ideas: Desserts That Will Hit the Sweet Spot
Katie Dixon
Christmas Holiday Cold Drinks & Hot Beverages Recipes
Cold and hot holiday beverages including hot chocolate, cranberry punch, and mulled wine recipes.
Katie Dixon
20 Christmas Holiday Snacks & Appetizers Recipe Ideas
DIY Christmas snacks and apps including popcorn, pretzels, cheese and vegetable trays, and more.
Katie Dixon
Christmas Holiday Treats & Desserts Recipe Ideas
Easy, creative, and festive Christmas goodies including cookies, cinnamon rolls, cakes, brownies, and more. With video tutorials.
Katie Dixon
New Year's Eve Party Ideas, Favors, and Printables
NYE party favors, crafts, recipes, decor, free printables, and other easy DIY ideas.
Katie Dixon